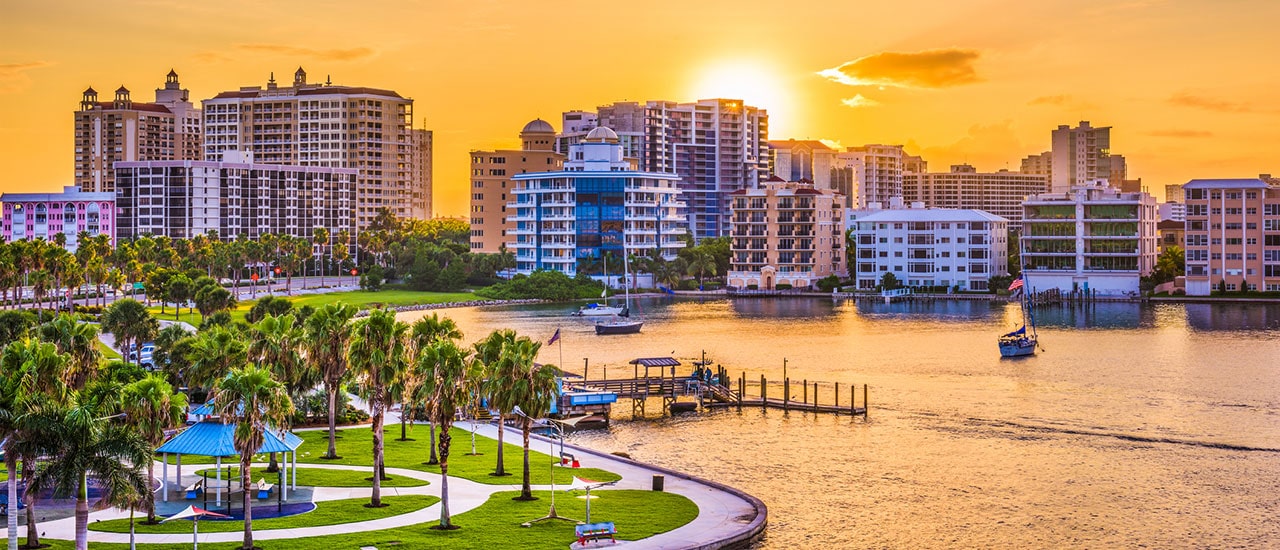 A Look Ahead at Sarasota Luxury Real Estate in 2023
December 21, 2022 | Read Time: 4 minutes
With a favorable tax climate and a coveted tropical lifestyle, it's no secret that the demand for Florida real estate has never been stronger. In 2022, Florida ranked in the top 10 for locations where luxury buyers are most interested, and was also the top international buyer destination for the 14th consecutive year. Located in the heart of Florida's Cultural Coast, the city of Sarasota has been one of the Sunshine State's top destinations to move to in 2022. A prime destination for out-of-state buyers desiring to enjoy everything a "big city" can offer, continuous high demand means the area has not traditionally felt the effects of larger national real estate market trends. Here's a closer look at why Sarasota will remain in a strong real estate position for 2023.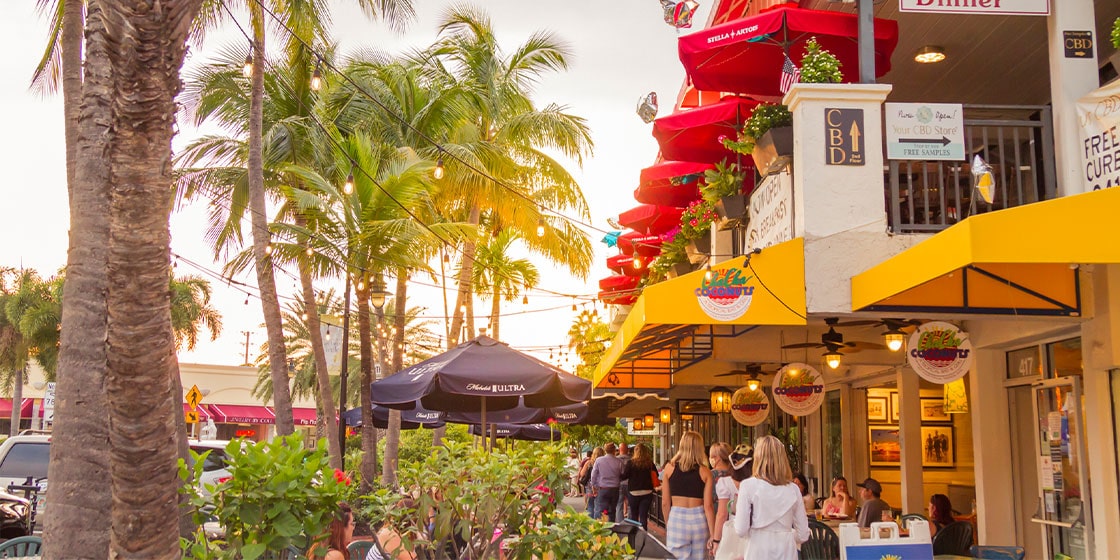 Walkable Neighborhoods are Trending
While cars are certainly a necessity in today's world, the ability to leave it parked in the garage is trending with all generations across the country. Walkable towns not only inspire a healthier lifestyle, but are known for providing dining, shopping, parks, and more all within an ideal walking distance from home. In Sarasota, walkability is an important consideration, with designer shops, world-class restaurants, and boho cafes all within walking distance from each other. Downtown Sarasota also boasts an abundance of arts, music, and entertainment venues throughout its city center, including the Van Wezel, Ringling Museum of Art, Florida Studio Theatre, St. Armands Circle, and more. Sarasota is even home one of only two opera houses in Florida, the Sarasota Opera House. The endless entertainment, dining, and cultural exhibitions within a central waterfront core will continue to attract homebuyers to the region.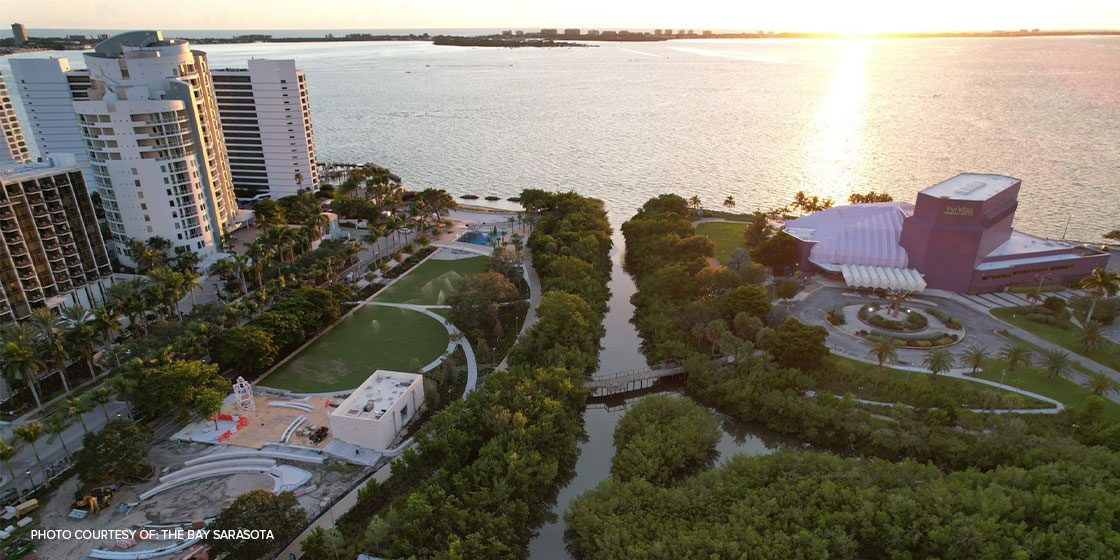 Bay Park Brings New Life to Sarasota's Waterfront Downtown
While Sarasota is known for pristine white-sand beaches and endless entertainment venues, the area was missing a space that tied together the waterfront downtown region. Now, the recently opened Bay Park has created an iconic gathering spot both residents and visitors can enjoy. Located six blocks from the center of Downtown Sarasota and with over a linear mile of living shoreline on Sarasota Bay, the 53-acre park has been embraced as the area's new cultural center. Phase 1 has officially opened with free events and a wide range of park uses, including a kayak launch, ibis-themed children's playground, a large 1.5-acre event lawn, and the Sunset Boardwalk overlooking Sarasota Bay. With the opening of this new cultural hub, property values surrounding the Bay Park have and will continue to skyrocket heading in 2023.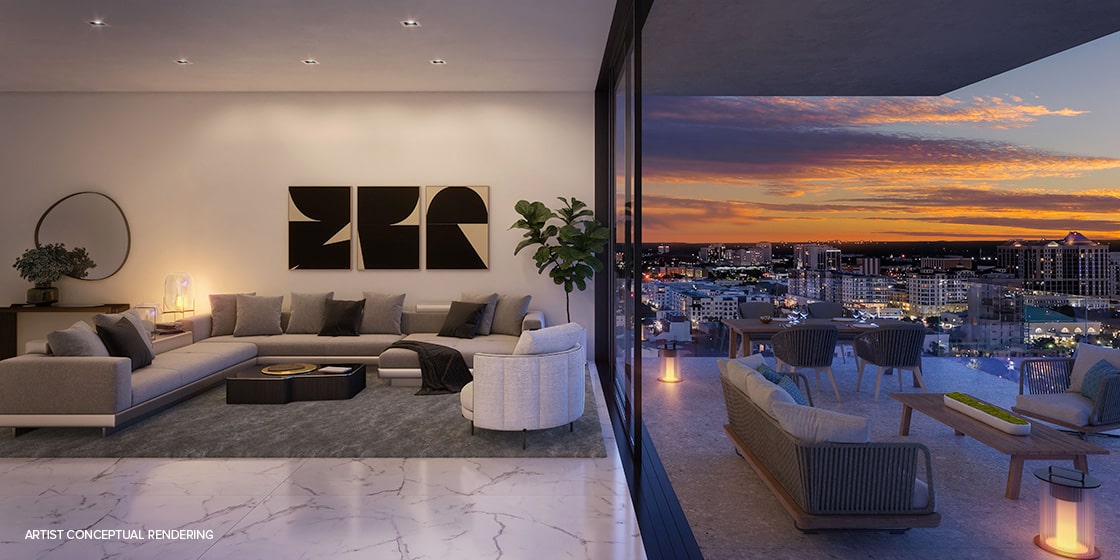 Design Trends to Look for in 2023
While a premier location will be a driving force behind migration in 2023, equally as important is the lifestyle created by the community itself. Today's homebuyers are not just looking for real estate space. Rather, they're looking for a community where they can live, work, and play in style. New developments within Sarasota have focused on providing a well-rounded package of lifestyle amenities to meet these demands, including gyms and wellness spaces, wine rooms for hosting events, coworking spaces for work-home-access, and guest suites available for visiting friends and family. Residential terraces completed with summer kitchens and gas grills have also risen in demand for a classic Florida lifestyle of indoor-outdoor living.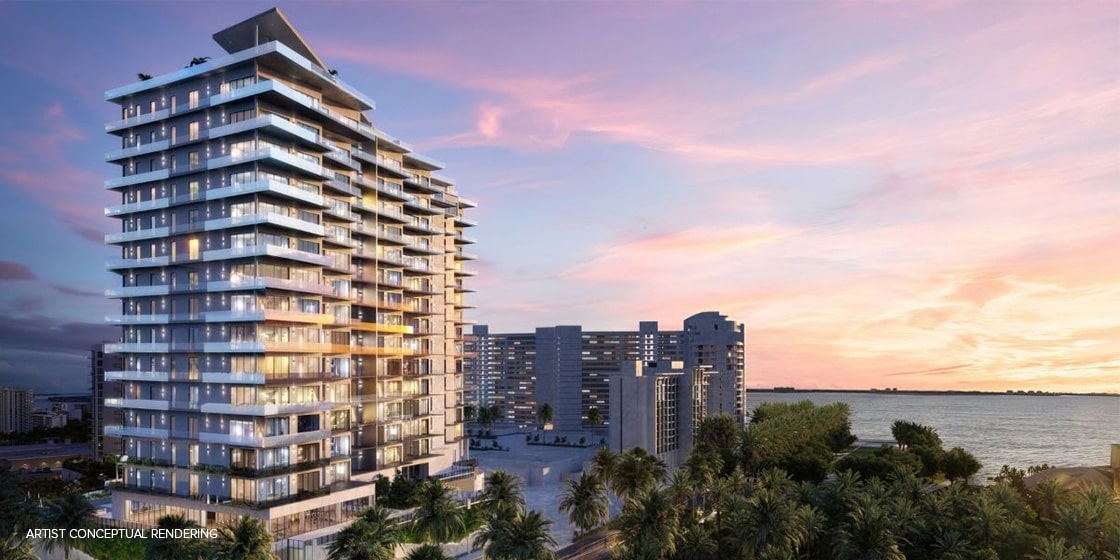 New Sarasota Condo Designed for the Future
As Downtown Sarasota continues to grow into a world-class destination, there's one new Sarasota condominium that stands out from all the rest. One Park Sarasota takes luxury living to new heights with 123 two-, three-, and five-bedroom residences thoughtfully designed for the most discerning buyer. Impeccable finishes, state-of-the-art smart home technology and expansive private terraces with views of Sarasota Bay and Downtown Sarasota create an unmatched address in the Sarasota region.
The luxury lifestyle and unique location of One Park will be complemented by innovative amenities and anticipatory services that ensure entertainment, relaxation, and peace of mind. 24-hour security, on-site property management, and access-controlled entry points provide a worry-free, comfortable lifestyle. A dedicated concierge staff is always on-hand to provide an unmatched level of service, including valet parking, package delivery, and dog walking services. An elevated fourth-floor amenity deck provides endless entertainment for every occasion, including a 120-foot-long infinity-edge pool, sweeping lounge areas, a spacious wine room, a fitness studio, Executive Office Suites, a Wellness Spa, and more.
Priced from the mid-$2 millions, early sales have proven the demand is high for One Park Sarasota's exceptional residential offering. To learn more about this exclusive address, visit OneParkSarasota.com or call 941-225-4447 to schedule an appointment at the new downtown Sales Gallery.