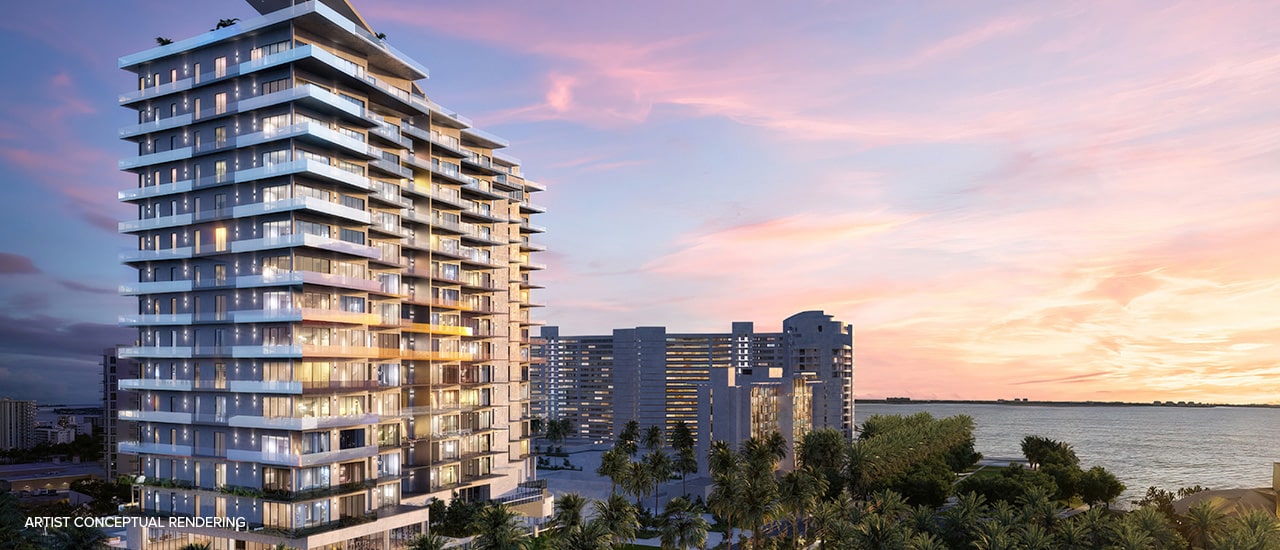 An Exceptional Residential Centerpiece, Designed With the City in Mind
June 22, 2023 | Read Time: 5 minutes
One Park Sarasota remains fully committed to fostering a good partnership with the City of Sarasota and the local community to bring this one-of-kind luxury development to life for the residents of Sarasota to enjoy. Nestled in the heart of The Quay, One Park has developed an unmatched presence and level of interest from those within the Sarasota real estate market. Boasting stunning residences and a high-end range of public and private amenities, it has caught the eyes of buyers looking for a wholly luxurious residential experience. With its creatively inspired aesthetic, extensive offerings, and top-notch ambiance, One Park Sarasota is poised to not only redefine luxury, but also serve as a prime example of what luxury can be as the city expands and looks toward its bright future.
Beyond Elegant Interior Design
One Park Sarasota is more than just a residence; it's a commitment to an unparalleled quality of life for its inhabitants. Every aspect of this luxury property has been meticulously designed to enhance the comfort and convenience of its residents, creating an environment that is both elegant and inviting, exceeding the expectations of residents and visitors alike.
One Park Sarasota's residences, expertly designed by the renowned Hoyt Architects, exude an unparalleled level of sleek sophistication to perfectly capture the essence of elevated waterfront living. They consist of 123 fully finished two, three, and five-bedroom units and six penthouse units that immerse residents into The Quay's tranquil bayfront ambience. Every unit is equipped with 12-foot floor-to-ceiling windows, a contemporary lighting package with recessed lighting, dimmers, and lighting control, fully built-out closets, and a midnight bar in select primary bedrooms. Notable features also include expansive outdoor terraces with glass railing and summer kitchens, as well as an unprecedented level of efficiency through PMG smart home technology, delivering seamless personalization with a touch of a button. With these aspects in hand, one's residential experience is not only pleasing to behold, but key for a more relaxed everyday life.
"One Park will be a one-of-a-kind development, with a flawless blend of finishes and understated designs, emphasizing beauty and functionality of the building, all while staying faithful to Sarasota's established aesthetic," said Gary Hoyt, President & Chief Executive Officer at Hoyt Architects.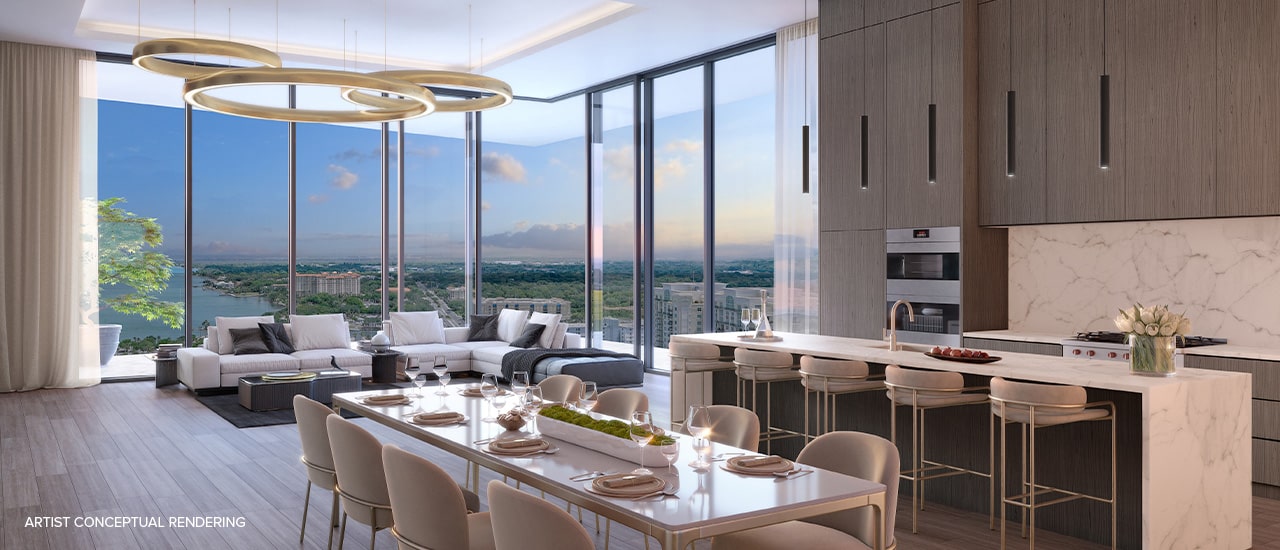 Fostering Community Engagement
A key element of luxury living is an engaged and thriving community. One Park Sarasota will foster just that for both its residents and those at The Quay through a spacious and exquisitely designed breezeway above Quay Commons. This secure passageway will provide convenient access to The Quay and The Bay Park, transforming the common space into a dynamic pedestrian walkway adorned with widened sidewalks and vibrant greenery. This one-of-a-kind communal area will serve as an engaging hub for both Sarasota locals and One Park Sarasota residents, creating a lively and safe atmosphere for making connections or taking a moment to enjoy the surrounding scenery as one travels.
One Park Sarasota will also deliver plentiful gathering and communal spaces on the ground floor for the general public to partake in and enjoy at their leisure. The developers of One Park have planned over 13,000 square feet of retail space at the building's base. This dedicated area will offer top-notch retail options, dining establishments, and outdoor café seating catering to individuals seeking to socialize with friends, seek shelter during inclement weather or hot summer days, or shop for the latest trends just steps away from home. This retail space will also contribute to the area's vitality and commercial activity, ensuring the community's energy and stability is sustained for years to come.
Amenity Spaces For Everyday Living
For One Park Sarasota residents, engaging experiences do not only exist outside the property or on the ground floor. Numerous leisure activities and five-star opportunities lie within the building itself, courtesy of 63,000 square feet of expansive amenity space. Elevated offerings include a private One Park Wellness Spa, a resort-style pool, a state-of-the-art fitness studio with high-tech exercise equipment, executive office suites, a wine room, a private theater room and golf simulator room, a children's playroom, and hospitality suites. Additional services led by the dedicated concierge staff include valet parking, package delivery, and dog walking. Daily access to this dynamic range of amenities ensures residents never are far from enjoying serenity, comfort, and enriching activities, nor experiencing the greatness of waterfront living in Sarasota.
Embracing a New Standard of Luxury
One Park Sarasota is establishing a new standard for luxury living in Sarasota. Its ideal location, purposefully designed spaces that foster a seamless sense of community, and its meticulously crafted living spaces are second to none and showcase an appealing bayfront lifestyle unlike any other.
To witness this unparalleled residential experience firsthand, interested parties are encouraged to visit the One Park Sarasota sales gallery. With the finishing touches being placed on its new model primary bathroom and various other spaces to explore, it gives a picture-perfect glimpse into this iconic property coming soon to Sarasota.
To schedule an appointment at the sales gallery, located on 20 N Lemon Avenue, please visit OneParkSarasota.com or call 941-232-7036.