A Local's Guide to "What's New" for 2022 in Sarasota, Florida
October 10, 2022 | Read Time: 4 minutes
Located in the heart of Florida's renowned Cultural Coast, residents and visitors alike cherish Downtown Sarasota's vibrant cosmopolitan lifestyle. This world-class destination located south of Tampa on Florida's west coast is well known for its waterfront downtown filled with an exceptional array of cultural arts, unique designer boutique shopping, and a wide variety of Zagat-rated dining venues. As Sarasota's popularity grows, so do the opportunities for entertainment and enjoyment throughout the region. Here is a local's guide to the newest hotspots waiting to be discovered.

Meliora
Best New Sarasota Restaurants
Boasting the most restaurants per capita for a city of its size, Sarasota's five-star dining venues exceed expectations with tantalizing menus. New restaurants are joining the culinary scene daily. Meliora is a favored choice for New American cuisine, with a Chef's Counter that allows guests to watch the artisans in the kitchen preparing a memorable meal Kojois an elegant and modern space, where a premium sake collection and a menu that encompasses flavors from Japan, China, Korea, and a dash of Italy have attracted the most discerning diners. The newly reinvented Stiks is perfect for a fast-casual dinner, focused on terrific Laotian, Thai, and Vietnamese dishes. At the end of the night, Vampire Penguin's provides mounds of soft shaved ice, with flavors ranging from traditional chocolate and vanilla to creative specialties like Tajin and Thai Tea, covered in decadent syrups and sweet toppings for a unique alternative to the usual ice cream dessert.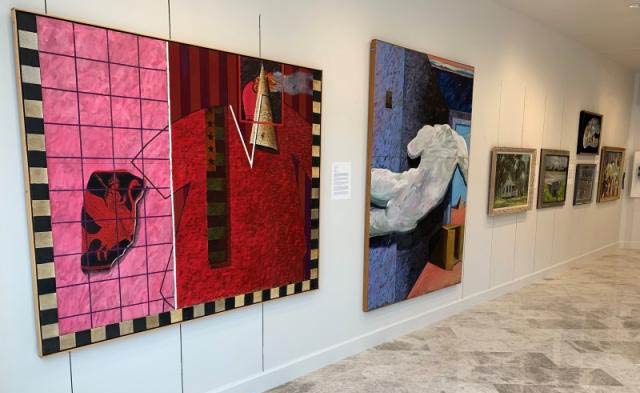 Arts Advocates Gallery
Best New Arts and Culture Venues
Along with the staple favorites of Ringling Museum, Van Wezel Performing Arts Hall, and the Sarasota Opera House, Sarasota is also home to smaller, more local galleries that create an extraordinary art scene. Streets of Paradise's new Love, Art, Repeat Gallery invites all genres and levels of creativity through workshops and exhibitions. Located in the vibrant Rosemary District, it's also an extension of the nonprofit's mission to end homelessness. The Crossings at Siesta Mall is also home to two exciting new art venues. Arts Advocates, a long-time collector and exhibitor of works by Sarasota creatives, has found a permanent home here where docent-guided tours enlighten visitors on Sarasota's dynamic arts scene. The mall is also now a temporary theatrical space for the long-running Players Centre for the Performing Arts, a community-led theatre dedicated to delivering quality productions and keeping the community engaged with the arts.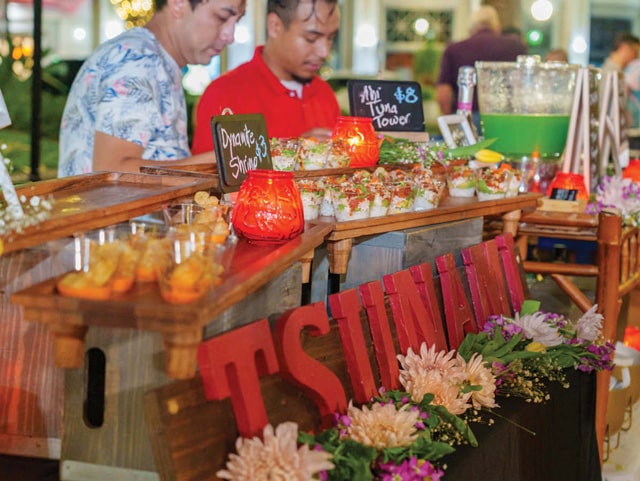 Fresh Fridays – Sarasota's Downtown
Best New Sarasota Events
Sarasota has also developed a thriving culture scene, with vibrant outdoor concerts and festivals that bring excitement and entertainment to the downtown region. Taking place on the first Friday of every month, Fresh Fridays travels around Sarasota to feature the very best of the city's diverse music, food, and cultural venues. Each month's block party will be held in a different section of town, with a new theme, food tastings from area restaurants, live music, and more. The Bay Park, which recently opened along the shores of Sarasota Bay, will also play host to ample events throughout the year. The 57-acre park is set to become a gathering spot for the entire Sarasota community, with fitness classes, live music entertainment, farmer's markets, kayaking excursions, and much more.
Best New Downtown Sarasota Luxury Condo
As Downtown Sarasota continues to thrive with exciting new offerings, there's one new Sarasota residential opportunity that stands out from all the rest. One Park Sarasota, the area's newest 18-story condominium within The Quay takes luxury living to new heights with its experiential design and unmatched elegance. One Park will soon offer 123 two-, three- and five-bedroom residences thoughtfully designed for the most discerning individuals. State-of-the-art smart home technology, impeccable finishes, and expansive private terraces with views of Sarasota Bay and Downtown Sarasota create an unmatched address in the Sarasota region.
The luxury lifestyle and unique location of One Park will be complemented by an innovative set of amenities, including a resort-style infinity-edge pool, spa deck, lounge areas, and spacious wine room. The state-of-the-art fitness studio will be the epicenter for health and wellness, featuring the latest high-tech exercise equipment, Pilates, and cycling rooms. The Wellness Spa will be the perfect location for relaxation and rejuvenation with a heated marble table, private his and hers sauna rooms, and a juice bar.
Priced from the mid $2 millions, early sales have proven the demand is high for One Park Sarasota's exceptional residential offering, having achieved over 50% sold since its launch earlier this year. To learn more about this exclusive address, visit OneParkSarasota.com or call 941-225-4811 to schedule an appointment at the new downtown Sales Gallery.