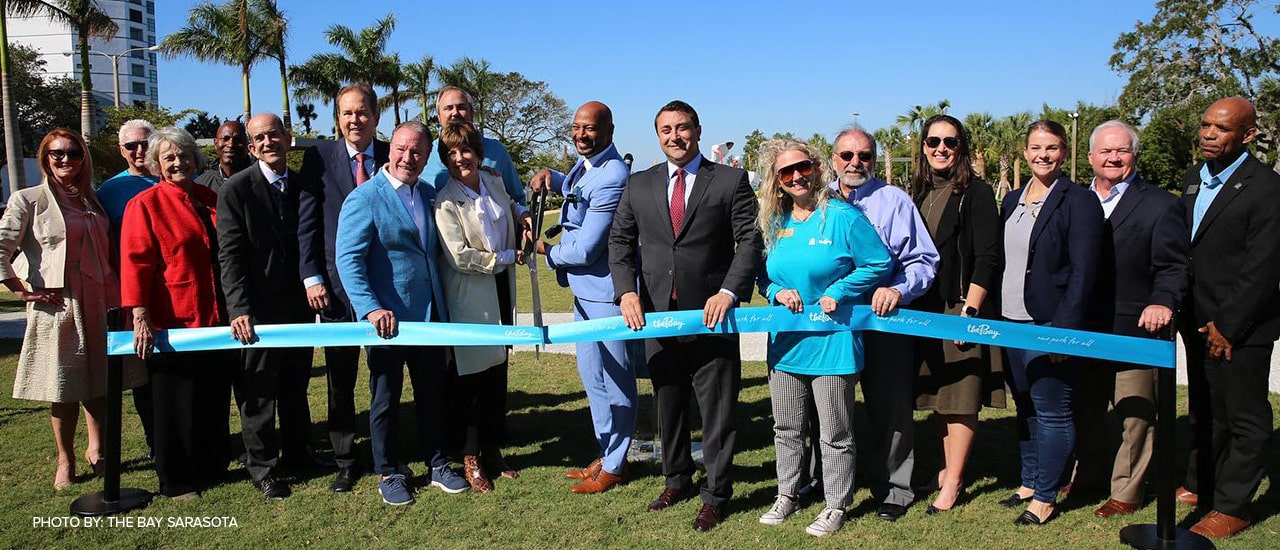 One Park Sarasota Celebrates The Bay Park's Grand Opening
October 26, 2022 | Read Time: 4 minutes
One of Sarasota's most exciting community projects has officially opened. The Bay Park, a 53-acre park along the shores of Sarasota Bay, has undergone a complete renovation to become an iconic gathering spot for the entire Sarasota community. The area will not only create a walkable, healthy lifestyle for residents and visitors but will also provide a wide array of lively events to bring art and culture together in a diverse environment. Here's a closer look at how One Park assisted in creating this central component of the Sarasota lifestyle.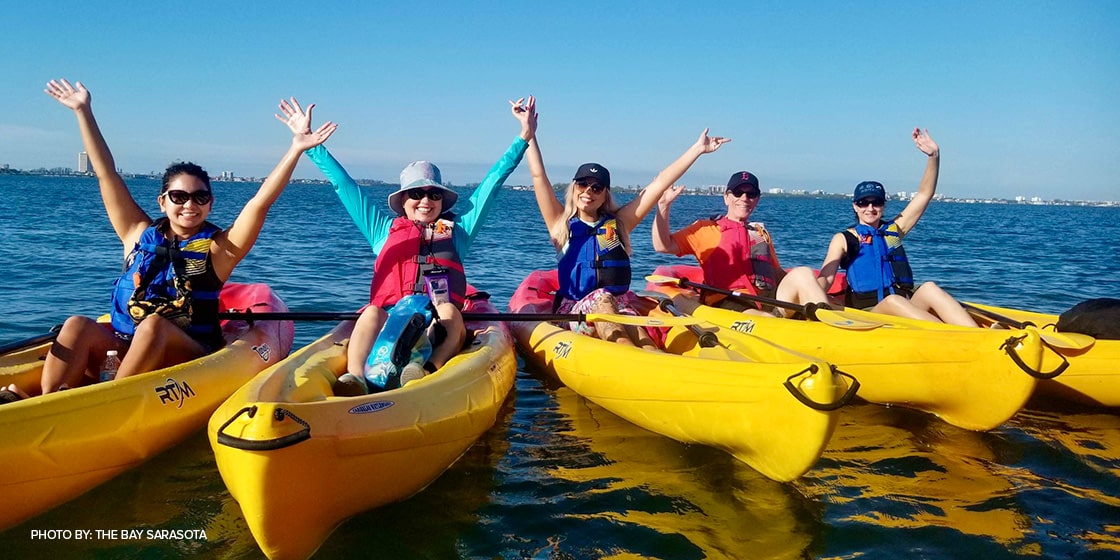 A Sarasota Gathering Place for All
Located six blocks from the center of Downtown Sarasota and with over a linear mile of living shoreline on Sarasota Bay, The Bay Park provides a sustainable gathering place for the entire community. After almost 10 years of planning and two years of construction, Phase 1 has officially opened with a wide range of park uses and free programs and events. The half-mile Mangrove Bayou Walkway includes a kayak launch, hammock grove, and an outdoor "Reading Room" with beautiful views of the bayou. An ibis-themed children's playground, a large 1.5-acre event lawn, and the Sunset Boardwalk overlooking Sarasota Bay also opened during this initial phase.
One Park Developers Support of The Bay Park's Initiatives
Nestled alongside The Bay Park on the corner of Boulevard of the Arts and N. Tamiami Trail, future residents of One Park Sarasota will be within walking distance of all the excitement the park provides. Thus, the developers of this luxurious 123-residence condominium, national developer PMG and Sarasota-based JEBCO Ventures, have committed a $100,000 sponsorship towards The Bay's Grand Opening Celebration and pledged $1 million towards capital improvements throughout Phase 1.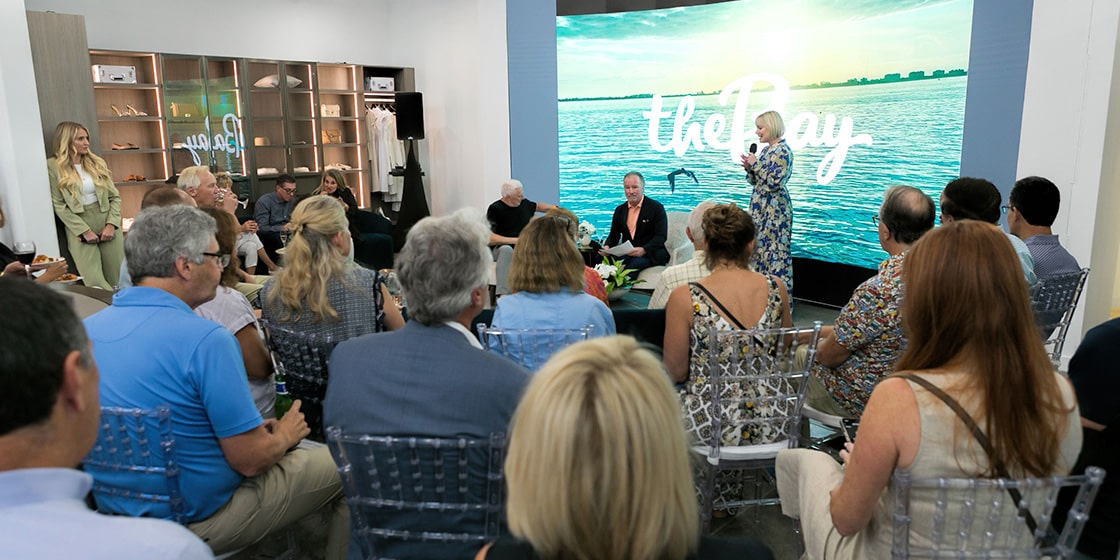 As one of the main partners for The Bay Park's Grand Opening Celebration, One Park was excited to sponsor many of the community's events. On October 12, One Park hosted a Bayside Chat at their Sales Gallery, where The Bay Park Conservancy provided an in-depth overview of The Bay Park's future and the progress that has been made so far. One Park also sponsored October 15th's Sunrise Fun Run, bringing families through a scenic tour of the newly opened paths.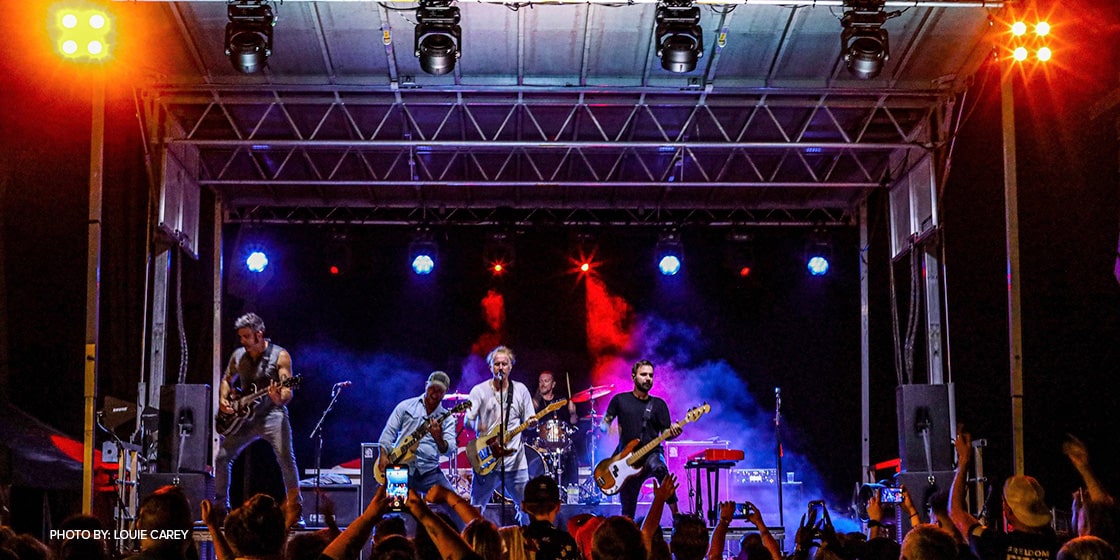 The Bay Park's Grand Opening Celebration
These events were just the beginning of The Bay Park's grand 10-day opening celebration. From October 14-23, The Bay Park provided over 90 free and diverse events for everyone to enjoy. Some of the week's signature events included food and cultural festivals, headlining musical concerts by We The Kings and Etana, a Halloween celebration, Sarasota's first Parktoberfest, and many more. The Bay Park looks forward to providing regular community events, including weekly fitness classes, family movie nights, concerts, kayaking tours, and astronomy classes.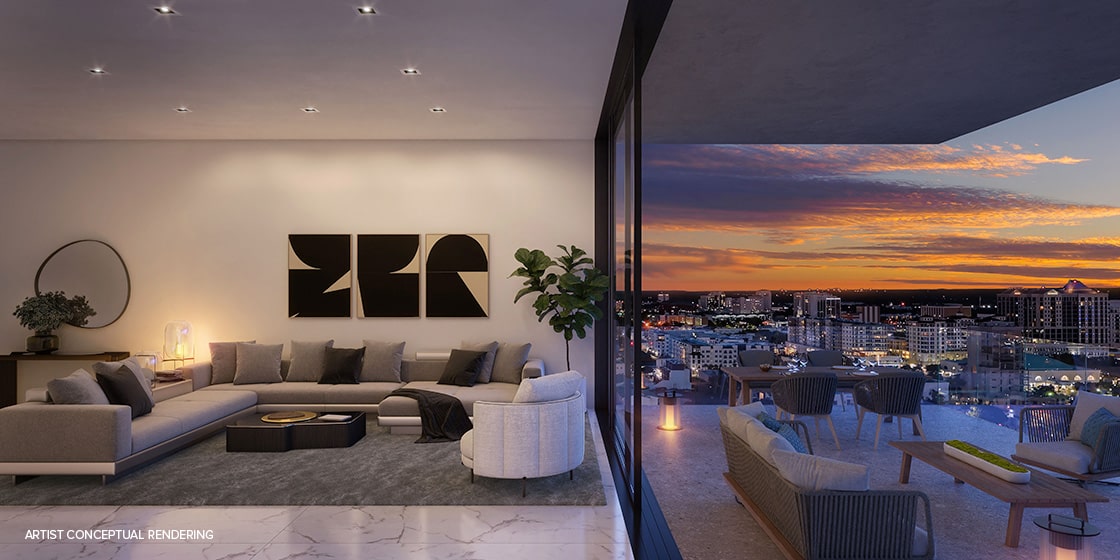 Sarasota's Newest Luxury Condominium
As Downtown Sarasota continues to thrive with exciting new offerings, there's one new Sarasota residential opportunity that stands out from all the rest. One Park Sarasota takes luxury living to new heights with 123 two-, three-, and five-bedroom residences thoughtfully designed for the most discerning buyer. State-of-the-art smart home technology, 24-hour security, impeccable finishes, and expansive private terraces with views of Sarasota Bay and Downtown Sarasota create an unmatched address in the Sarasota region.
The luxury lifestyle and unique location of One Park will be complemented by an innovative set of amenities, including a resort-style infinity-edge pool, spa deck, lounge areas, and spacious wine room. The state-of-the-art fitness studio will be the epicenter for health and wellness, featuring the latest high-tech exercise equipment, Pilates, and cycling rooms. The Wellness Spa will be the perfect location for relaxation and rejuvenation with private his and hers sauna rooms and a juice bar.
Priced from the mid-$2 millions, early sales have proven the demand is high for One Park Sarasota's exceptional residential offering, having achieved over 50% sold since its launch earlier this year. To learn more about this exclusive address, visit OneParkSarasota.com or call 941-225-4447 to schedule an appointment at the new downtown Sales Gallery.