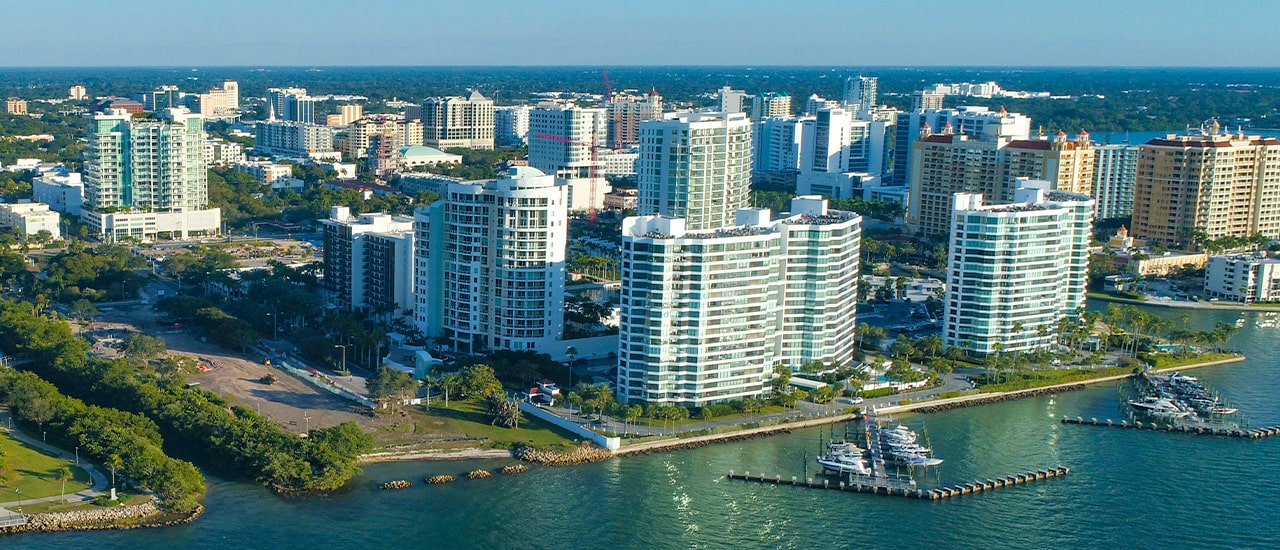 Sarasota, FL Named One of Top 5 Places to Live by US News & World Report
June 19, 2023 | Read Time: 7 minutes
Sarasota has solidified its position as a premier destination, securing a remarkable #5 by U.S. News and World Report. This flourishing coastal city in the Sunshine State stands out among its peers, known globally as Florida's Cultural Coast. Offering easy access to the Gulf of Mexico and defying geographic trends observed elsewhere, Sarasota's unique waterfront downtown district has garnered immense popularity. Its undeniable status as one of Florida's hottest destinations has propelled it to be recognized as one of the top places to live in the United States. Boasting a favorable climate, a captivating seaside ambiance, and a sophisticated lifestyle enriched by vibrant dining, upscale shopping, and world-class entertainment, Sarasota effortlessly captures the hearts of those seeking an exceptional place to call home. Allow us to unveil the top five reasons why Sarasota continues to captivate an ever-growing number of individuals who are choosing it as their future residence.
1. The Sarasota Bay Waterfront
Residents feel the sunshine and bask in waterfront surroundings every day. Sarasota is a bayfront city flanked by natural barrier islands with some of the most stunning white sand beaches in the country. The island passageways of Sarasota Bay provide locals with endless adventures on calm waters including sailing, kayaking, stand-up paddle-boarding and fertile fishing grounds. Ranked as the #2 beach nationwide, Siesta Beach on Lido Key is the crown jewel of the area's globally renowned beaches. And in the vibrant downtown region, walking the shoreline of the waterfront district and a never-ending calendar of waterfront activities and events make every stretch of picturesque coastline, an ideal setting for an unmatched and incomparable lifestyle.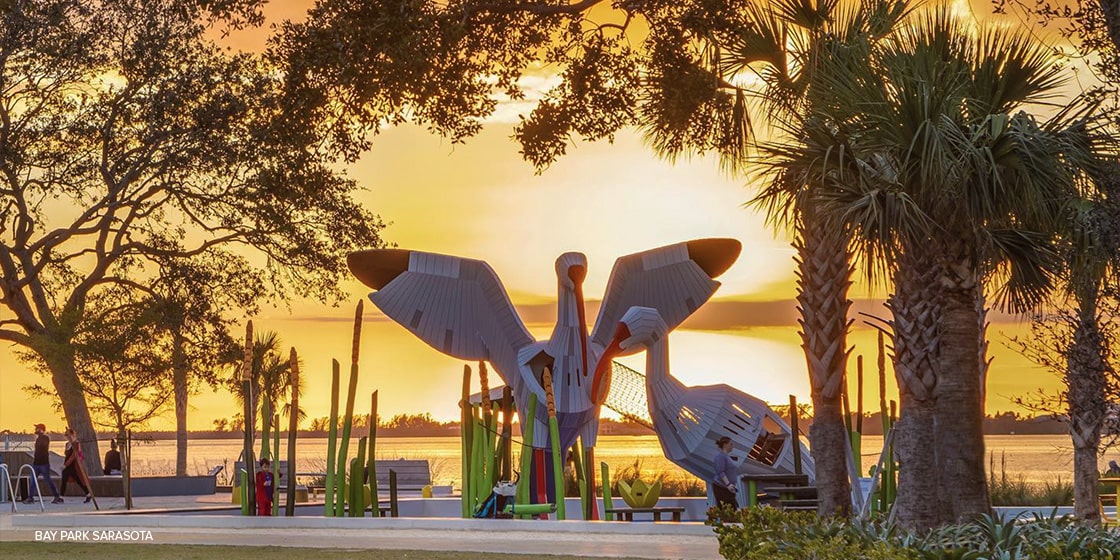 2. The Innovative Bay Park
The most recent addition to this captivating city is The Bay. Bringing new life and a fresh perspective to the community, this multi-phased, innovative park encompasses 14 acres and is located directly on Sarasota Bay. This new community hub is teeming with activities including a kayak launch, an ibis-themed children's playground, a large 1.5-acre event lawn, and the Sunset Boardwalk overlooking Sarasota Bay. Towards the center of this innovative park is The Nest, an elevated concession stand with an extensive menu. Serving all-day breakfast, rice bowls, quesadillas and more, The Nest allows visitors to enjoy culinary excellence without having to leave the park. The Bay offers a myriad of programs and events available to the public including Saturday morning yoga, Thursday and Friday movie nights, live music performances and more. Priding itself on being sustainable, this park preserves and restores Sarasota's lush terrain, celebrating Florida's natural landscapes. Bay Park has quickly become a popular gathering spot for the whole community, hosting a plethora of events each year for those who cherish leisure outdoor living.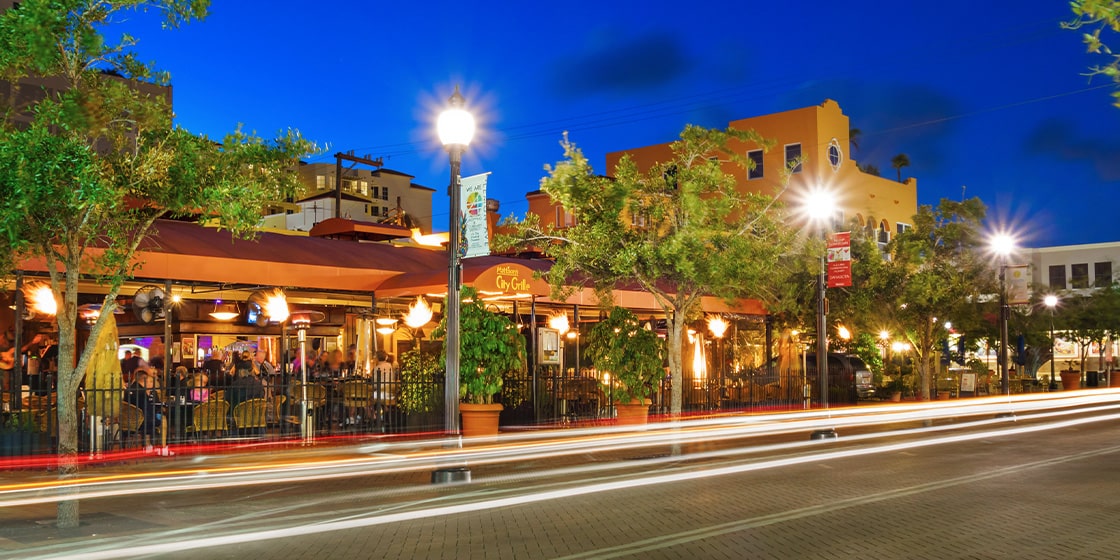 3. An Artful City Center
Downtown Sarasota is a thriving city with a close-knit community feel. Most of the buildings in this city center are residential, creating a unique ambiance and enjoyable way of life for those who reside here. The city is filled with endless restaurants and boutique shopping. Experience culinary excellence at world-renowned, Zagat-rated restaurants including waterfront Marina Jack and flavorful Bijou Garden Cafe. The boutique shops throughout Downtown are filled with eclectic and unique treasures, with shop-goers finding trendsetting items exclusively in these stores. The Shoppes at Sarasota Row is the perfect place to find a new favorite piece. Art created by local artisans is found in abundance on every street corner in downtown. The city itself has a gorgeous architectural design and these local works of art reflect the area's vibrant colors and eye-catching patterns. Downtown Sarasota is a cultural mecca, with an abundance of theatres, galleries and educational centers. In the heart of downtown, the Public Library was intentionally curated to inspire and stimulate the intellect of all guests who visit. An urban mosaic of fine dining, exquisite shopping and picturesque views, there is something that will pique everyone's interest in Downtown Sarasota. As a bonus, the Sarasota-Bradenton International Airport (SRQ) is 10 minutes from downtown. Providing easy access to Florida's Cultural Coast from destinations across the country, the adventure begins as soon as the planes land.
4. A Passion for Arts & Culture are Define the Region
Beyond breathtaking scenery and dynamic city living, the crown jewel of Sarasota lies in its history and culture. The city is home to a wide array of world-class cultural institutions, many of which are blocks away from each other in the heart of downtown. Enjoy walkable evenings celebrating the arts. The Asolo Repertory Theatre hosts many shows and productions each year as the premier theater of Sarasota and the Southeastern United States. The theatre is simultaneously involved within the community by hosting workshops for aspiring performers of all ages. For those looking to experience ethereal elegance and beauty, visit the critically acclaimed Sarasota Ballet with performances from October to April. The Sarasota Opera House hosts many performances year-round, showcasing authentic talent. Originally built in 1926, this renovated theatre is a historic landmark of Sarasota. Just a short drive from downtown lies the Renaissance-inspired John and Mable Ringling Museum of Art. As Florida's official state art museum, this museum captivates visitors with its eclectic design and regal architecture. Between these artistic establishments and more, there is always something breathtaking to experience in Sarasota.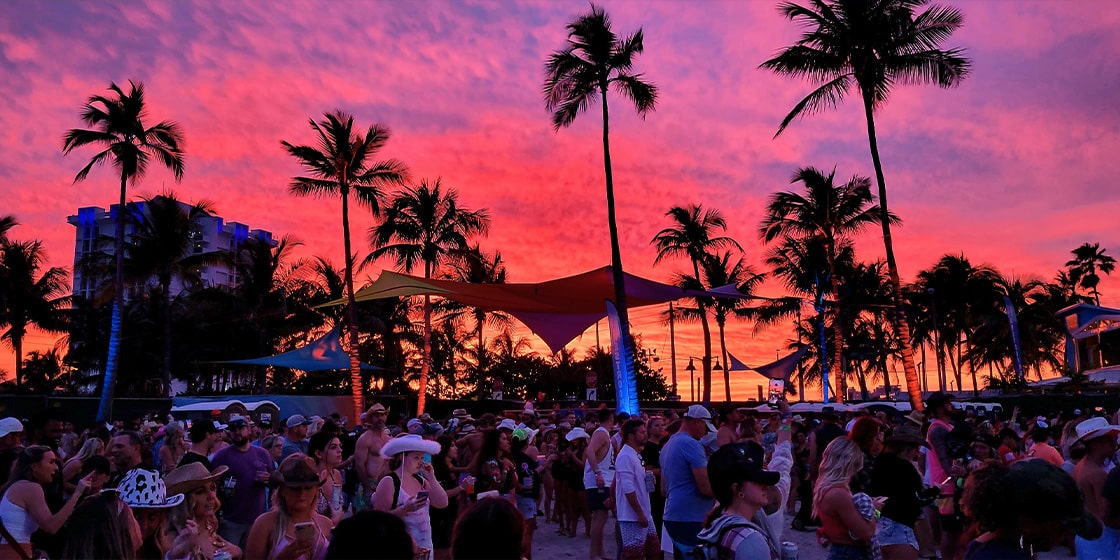 5. Local-Favorite Events and Festivals
There is an abundance of friendly faces in sunny Sarasota. Locals are oftentimes found soaking in all that the community has to offer, especially at local events and festivals. From the weekly concert series showcasing local talent, the annual Siesta Key Crystal Classic, Fourth of July Bayfront Fireworks, to community-wide fitness classes and tours, there are an infinite number of ways to be active within the community. The Sarasota Film Festival celebrates the beauty of cinema by showing over 200 films per festival. The highly anticipated Suncoast Boat Show is the premier boat show of Florida's west coast, complete with in-water and on-land demonstrations. Sarasota has truly earned its impeccable reputation due to its tight-knit yet welcoming community with something that captures everyone's interest.
Architectural Distinction – One Park Sets a New Level of Excellence on the Waterfront
The growing Downtown Sarasota is building excitement for the future of the area, with the introduction of a new and invigorating high-end lifestyle. One Park Sarasota is the area's most talked about luxury address. This 18-story condominium within The Quay, and adjacent to The Bay park, takes luxury living to new heights with its experiential design and unmatched elegance. One Park will soon offer 123 two-, three- and five-bedroom residences thoughtfully designed to serve the most discerning residents. State-of-the-art smart home technology, impeccable finishes, and expansive private terraces with views of Sarasota Bay and Downtown Sarasota create an unmatched address in the Sarasota region.
The luxury lifestyle and unique location of One Park will be complemented by an innovative set of amenities, including a resort-style infinity-edge pool, spa deck, lounge areas, and spacious wine room. The state-of-the-art fitness studio will be the epicenter for health and wellness, featuring the latest high-tech exercise equipment, Pilates, and cycling rooms. The Wellness Spa will be the perfect location for relaxation and rejuvenation with private his and hers sauna rooms and a juice bar.
Priced from the mid-$2 millions, ongoing sales success has proven the demand is high for One Park Sarasota's exceptional residential offering. To learn more about this exclusive address, visit OneParkSarasota.com or call 941-225-4447. An experiential Sales Gallery is open at 20 N. Lemon Avenue, just south of First Street in Sarasota's dynamic downtown.